MEDIA
TEDxStockholm | How To Fix Travel

Travel Conference Keynote Video

Awarded Speaker of the Year (2014) by POPRETORIK

What conference organizers say
Before we tallied the survey results, we knew Doug's keynote had gone over well. We heard the applause and frequent laughter ourselves. Even as we collected the survey, we noticed handwritten comments like "Doug Lansky was an amazing speaker, very engaging!" and "Doug Lansky was fabulous!" Now, having gone through all the surveys, we can tell you his presentation was extremely popular. In fact, the surveys show it was the most popular (and useful) we've had since I started planning the conference!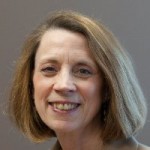 Gayle Junnila
Explore Minnesota Tourism
Multiple attendees quoted Doug as being the best keynote they can remember. With over a 1,000 attendees this is something to be said with people coming back year after year.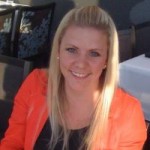 Kylie Olanowski
Director of Operations and Events, Pure Michigan Governor's Conference on Tourism
Lansky had the audience in stitches as he delivered a much-needed lesson to the City's travel and tourism industry. Feedback from attendees was overwhelmingly positive, with some describing his talk as the highlight of the conference.
Wendy van der Byl
Destination Marketing Manager, Cape Town, South Africa

Doug Lansky
Doug Lansky has been living abroad and traveling for the last 20 years in over 120 countries. He is the author of 10 books, including 3 for Lonely Planet and 3 for Rough Guides, had a weekly syndicated travel column in over 40 newspapers for five years, hosted a Travel Channel show, served as a correspondent for Public Radio's Savvy Traveler show, served as travel editor for Scandinavian Airlines inflight magazine for three years as Destinations editor for Skift. He has contributed to publications such as National Geographic Traveler, Reader's Digest, Esquire, Men's Journal, The Guardian, National Geographic Adventure, and Huffington Post. On the speaking circuit, Doug has given acclaimed lectures at nearly 100 universities, spoken to a sold-out audience at National Geographic Headquarters, for the United Nations World's Tourism Organization, as an after-dinner speaker at corporate events and at both public and industry travel/tourism conferences, and filled the largest halls at ITB Berlin for four years in a row.