MEDIA
Future of Tourism / Lisbon Event

TEDx | Saving Tourism from Itself

TEDxStockholm | How To Fix Travel

Where Doug's Writing Has Been Published

Keynote Topics (always customized and updated)

Historic High Audience Review: 90% "Excellent"

What conference organizers say
Before we tallied the survey results, we knew Doug's keynote had gone over well. We heard the applause and frequent laughter ourselves. Even as we collected the survey, we noticed handwritten comments like "Doug Lansky was an amazing speaker, very engaging!" and "Doug Lansky was fabulous!" Now, having gone through all the surveys, we can tell you his presentation was extremely popular. In fact, the surveys show it was the most popular (and useful) we've had since I started planning the conference!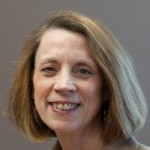 Gayle Junnila

Explore Minnesota Tourism
Multiple attendees quoted Doug as being the best keynote they can remember. With over a 1,000 attendees this is something to be said with people coming back year after year.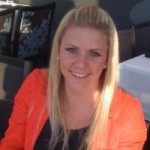 Kylie Olanowski

Director of Operations and Events, Pure Michigan Governor's Conference on Tourism
Doug was a joy to work with throughout the year. He was full of ideas, understood the audiences and objectives of the sessions. Doug produced a number of engaging and thought-provoking sessions, which proved highly popular with WTM London's participants. He has also proved very helpful in giving ideas to shape future events.
Paul Nelson

Press & PR Manager, WTM London
Doug Lansky spoke at our annual Austrian hotel association conference with 600 participating hoteliers, tourism experts and representatives from the industry, politics and the media, plus 250 tourism students from all over Austria. Not only was Doug easy to work with during the lead-up to our event, but our post-conference review results showed that Doug's presentation received the highest score out of all 15 speakers!  We are happy to say that he exceeded our high expectations and really inspired our participants. 
Barbara Diallo-Strobl

Project and Event Manager, Austrian Hotel Assoc

Keynote Topics
SMART TOURISM: Great Lessons from Smart Destinations
Smart cities demand equally smart tourism. The modern complexities of the tourism industry require a new, smart, holistic approach. Doug Lansky presents the most innovative practices of forward-thinking destinations -- a keynote filled with fresh concepts, perspectives and insightful analysis that will help you rethink the way you market and develop your destination.  
The Key Elements of a World-Class Destination
Travel, like almost all industries, is in a constant state of transition. That means no matter how much success your destination has achieved, the strategy that worked yesterday to get you there is unlikely to carry you to the place you'd like to be. The most successful destinations are constantly looking to adapt to the impending changes and even stay two or three steps ahead. Doug Lansky will teach hotels, tour companies, attractions, and the entire destination how to think about tourism (and the way we market it) in an entirely new way so stakeholders can spot unseen issues and uncover the solutions.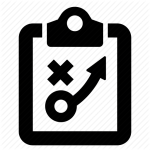 How to Manage Overtourism: Using Policies, Tech and Smart Design to Manage Visitors and Increase Revenue
DMOs were set up as an offensive force for marketing. But, as many coaches often tell their players: "The best offense is a good defense." That means protecting the product and helping deliver on the brand promise. In this talk, Doug explores and explains the most cost efficient forms of marketing, from Big Data to basic product development, as well as smart defense. Doug can show why it's in the stakeholders' best interest to work together on unified brand themes and great customer service as well as protecting their most valuable assets so they can continue to enjoy sustainable growth for years to come.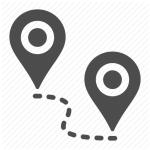 The Importance of Visitor Experience Design
The journey begins when the traveler steps off the plane and doesn't end until they get back on. Every minute in the destination colors their experience, and as their host, you want to make sure it goes as well as possible so they bring back great memories spread the word.  Things typically go well at the nice hotels and restaurants, but it's the rest of the destination that needs some attention so nothing slips between the cracks.  Visitor experience design might start with finding and removing any  pitfalls (long delays at customs, waits for the airport bus), but when done well, it can enhance and elevate the entire visitor experience where it's needed most.
Doug Lansky
Doug Lansky has been living abroad and traveling for the last 20 years in over 120 countries. He is the author of 10 books, including 3 for Lonely Planet and 3 for Rough Guides. Doug had a weekly syndicated travel column in over 40 newspapers for five years, hosted a Travel Channel show, served as a correspondent for Public Radio's Savvy Traveler show, served as travel editor for Scandinavian Airlines inflight magazine for three years and, more recently, as Destinations Editor and columnist for Skift. He has contributed to publications such as National Geographic Traveler, Reader's Digest, Esquire, Men's Journal, The Guardian, National Geographic Adventure, Huffington Post and Tnooz. On the speaking circuit, Doug has given acclaimed lectures at nearly 100 universities, spoken to a sold-out audience at National Geographic Headquarters, for the United Nations World's Tourism Organization, as an after-dinner speaker at corporate events from Google Travel to Amadeus, and filled the largest halls at ITB Berlin for five years in a row, introducing audiences to new insights and smart tourism concepts.
Contact Doug
Check for Availability